Shockwave Therapy In London
Shockwave Therapy
In London
Speed up recovery from painful tendon & ligament injuries with our advanced Shockwave Therapy, available in Central London. Proven to provide effective relief within 1 to 3 sessions for most patients.
What Is Shockwave Therapy?
Shockwave Therapy is an evidence-based procedure that uses audible high-energy sound waves, passed through the skin, to an injured tendon or ligament. 
Shockwaves have been used in medicine to break down kidney stones. More recently, in musculoskeletal medicine, they are used to stimulate the metabolism and blood circulation to damaged tissue to encourage it to regenerate and heal. Essentially, this breaks up scar tissue within the injured tendon or ligament to enable it to re-heal without the scarring.
Up to 80% of patients report significant improvement in their symptoms after just 3 treatments sessions, with many reporting pain relief straight after their first treatment.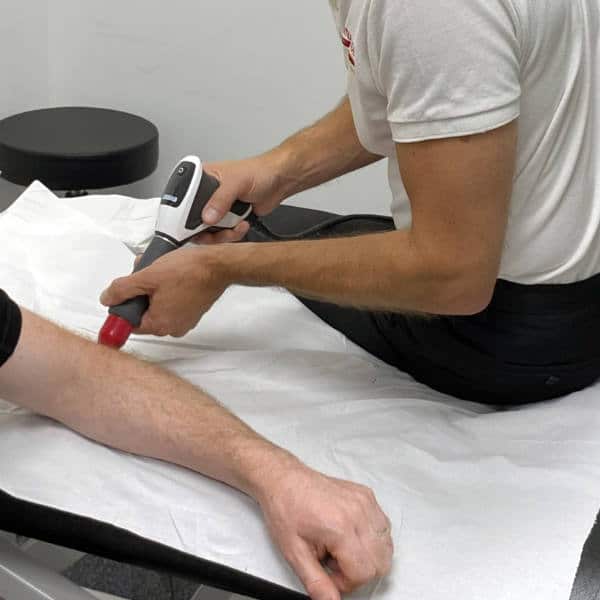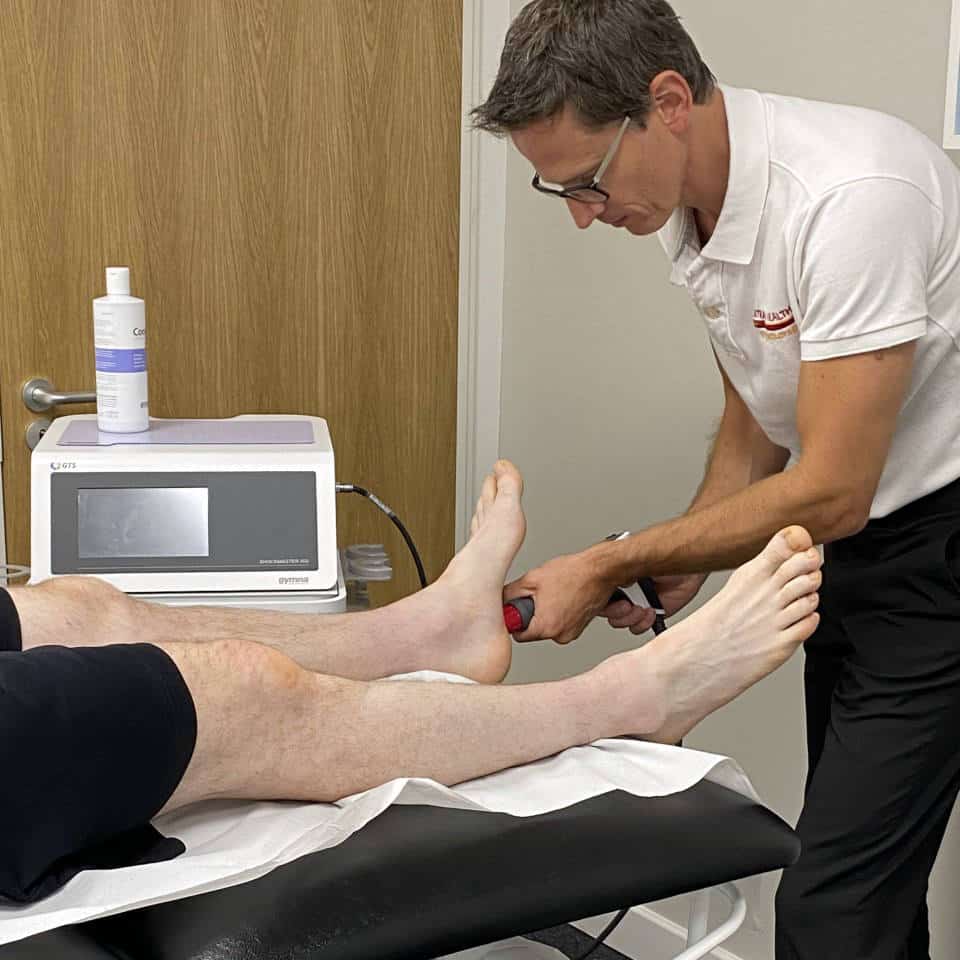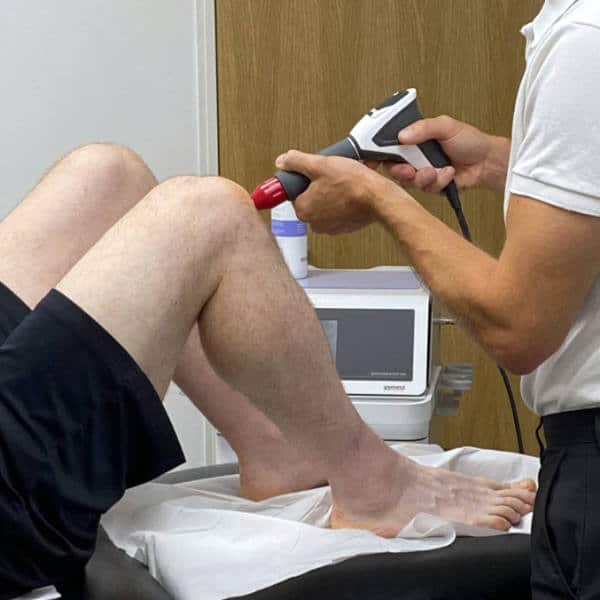 Will Shockwave Therapy Help Me?
Most tendon problems throughout the body will benefit from shockwave therapy.
The most common are:
Plantar Fasciitis/heel-pain
Achilles Tendinopathy
Patella Tendinopathy
Adductor Tendinopathy
Hamstring Tendinopathy
Glute Tendinopathy/Greater Trochanteric Pain Syndrome
De Quervains Tenosynovitis
Tennis Elbow
Golfers Elbow
Shoulder/Rotator Cuff Tendinopathies including Calcific Tendinitis
Frozen Shoulder
What Does Shockwave Therapy Treatment Involve?
What Are the Benefits of Shockwave Therapy?
Frequently Asked Questions
We accept self-referrals, referrals from physiotherapists and consultants/doctors.
For further information, or to book an appointment, contact us or book online now.
Discuss your needs with our friendly team and find out how we can help you return to fitness!