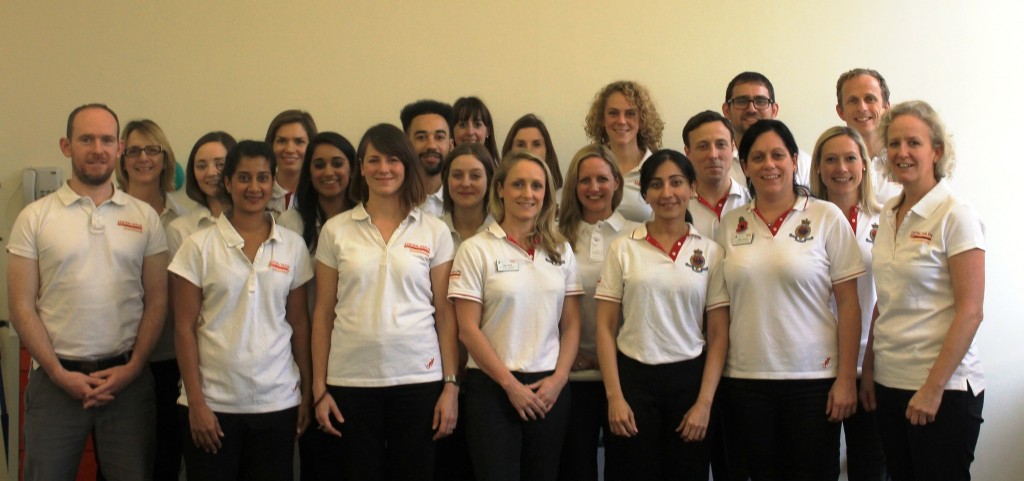 As one of the largest and most respected physiotherapy companies in London we are always looking for great people to join our team. Job opportunities that arise in our Central London physio clinics include positions for physiotherapists, massage therapists, musculoskeletal physiotherapists, paediatric physiotherapists, respiratory physiotherapists and other physio related roles.
Our latest job vacancies are listed below but, even if you don't see your perfect job, and you have excellent experience, please do send us your CV to reception@central-health.com.
Paedeatric Physiotherapist
Central Health Physiotherapy is looking for a paediatric physiotherapist to work at their St John's Wood clinic, on a part time self- employed basis to cover maternity leave, with the potential for ongoing work after this period.
Mornings, afternoons, evenings and Saturday mornings are all potentially available, 10-15 hours in total.
Candidates must have at least five years' experience working as a specialist paediatric physiotherapist and be able to see patients with a range of problems, although the bulk of work will very much be musculoskeletal. They would be working as part of the wider Central Health Physiotherapy team but must be willing and able to work in an unsupervised environment as well.
Experience working with children and adolescents with hypermobility syndrome would be a bonus as would existing links with referrers.
For more information please contact cpinches@central-health.com