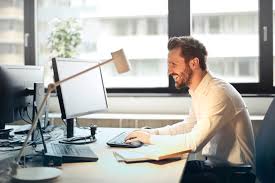 The myth of good posture
Posture has been a concern since the Victorian era and has continued to be, right through to the present day, with Katy Perry and Sting worrying about their deportment. However, a recent article in The Guardian newspaper quoting experts from University College London and the University of Limerick questions whether the concept of good posture is actually just a myth. We have a look at article and also get the views of Central Health Physiotherapy (CHP) specialists Chris Pinches and Shefali Desai.
Check out The Guardian article here.
When finishing schools for ladies were at their height, young women were instructed to improve their posture by balancing books on their heads while walking. Further back in Roman times, during the reign of Tiberius, social commentators warned of moral decline when rules governing women's posture while eating were finally relaxed.  Journalist Luisa Dillner writes ''In 19th- and 20th-century America, bad posture was blamed on everything from masturbation to excessive letter-writing and was said to compress the lungs.''  In more recent times, Katy Perry the I 'I kissed a girl' songstress, has said ''I'm really critical of my posture, it makes a big difference….  I try to suck my belly in. Everyone should do that whether you're on a red carpet or not.'' Sting, on the other hand, has been quoted as saying ''I want to have good posture, I want to be healthy and be an example to my children''.
So, we have been worried about good posture for quite some time, however Dr Kieran O'Sullivan, a senior lecturer in physiotherapy at the University of Limerick references numerous large studies across a number of countries which have shown there is no link between posture and the development of back pain. Dr O'Sullivan says that rather than focus on the right posture, the ability to vary it and shift easily may be more important.
Similarly, Dr Eyal Lederman, an osteopath and honorary senior lecturer at University College London stated in the same article "To date, all the research has shown that there is no relationship between any postural factors, including the shape and curves of the back, asymmetries and even the way we use our spine, to that of developing back pain. There is no relationship between sitting and developing back pain. Yes, if you already have back pain, you might feel it more when sitting; but it is not the cause of the back pain."
Further advice from Dr O'Sullivan's flies in the face of conventual wisdom "If you don't have back pain, then do not give your posture one second's thought – think about being healthy. Sleep deprivation and stress are more important than the lifting you do. Stress has a strong inflammatory role; it can make muscles tense. Most people don't get that their back can become sore if they are sleep deprived."
The University of Limerick researcher does go on to explain however, if you do develop back pain it may be true that the postures you adopt may then be aggravating your pain and it is then advised to seek advice on the ways to sit and move to help ease your pain.
''don't rely on a work station assessment to solve the problem…plenty of people have the right equipment but are sitting too tense or not moving enough.''
I chatted with Chris Pinches, spinal specialist and our Clinical Lead Physiotherapist for CHP, St John's Wood. I asked him what he thought of the posture debate. ''I agree with what has been said in this article – that people often fail to recognise that stress, low mood, anxiety, lack of sleep and exercise can make it more likely you experience back pain'. Chris goes on to say ''It's refreshing to see this kind of advice getting some column inches in the national press because it is still popular convention for people to think the opposite.''
When asked what his advice was for those who experience pain when sitting, he said: "Regarding sitting, the evidence suggests that the amount of time you spend doing it is more predictive of pain than how you do it. Or what you do it on. But upright, tense postures are more likely to cause pain than relaxed postures. You don't have to slump to relax, just use the back rest and try to make sure you aren't using any active back or stomach muscle effort to sit still. This often takes people time to lean and requires attention to how they sit. Don't rely on a work station assessment to solve the problem. Plenty of people have the right equipment but are sitting too tense or not moving enough.''
"Where we can really help, is helping individuals in pain to find a more comfortable position to sit''
Having discussed with Chris that a workstation assessment is not a cure all, I then spoke to our colleague Shefali Desai who regularly provides workstation assessments in offices and businesses around Chancery Lane, Holborn and the City of London.  I asked Shefali if she thought a workstation assessment was worthwhile.  "We often go into companies and visit individuals to perform workstation assessments. If the individual is in pain, it is important that they can find a comfortable position. Having a physio come to your work place to advise on this can be helpful, though remember that specifics of screen, keyboard, and chair position is unlikely to have a huge impact. What's much more important, is that those in pain (or not in pain), take every effort to regularly change their position/postures whilst at work, giving the spine movement it craves (and was designed for), thus facilitating recovery."
So, the take home message for Katy, Sting and the others? While there is no perfect posture, you should vary your postures and keep moving. When you are sitting, try to use the back rest to support your back and try to keep your back and stomach muscles relaxed – who knows, you might like it!
Find out more about our online and face-to-face ergonomic workstation assessment services.